I have received so many kind emails from all over the country complimenting me on the materials on my site. I am in the process of compiling a page of Teacher Resources for other teachers to download. Please feel free to email me and let me know what you've done with them. I would love to hear from you. Enjoy!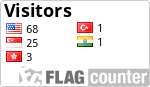 Note: You will need Adobe Reader(.pdf) and Microsoft Word (.doc) to view some of these files. Some are also created in Notebook (.notebook) and Microsoft Publisher (.pub). There are also a few Print Shop files, when conversion was not possible. When you click on the links you will be directed to another site to download the files.
Many of the resources you see above have been inspired by the books listed below.